Why Host a Webinar?
Over the past decade webinars have become recognized as, arguably, the best way to reach and engage an audience.
At Xtalks.com, marketers from life science, food and medical device industries have truly embraced our webinars as a tool-of-choice.
Over 60% of B2B Marketers
are using webinars as part of a lead nurture campaign.
Approximately 2/3rds of B2B Marketers
declare that webinars are the most effective or among the top content marketing strategies available.
Benefits of a Partnership

We are 100% Webinar Focused.
Unlike other media sites, Xtalks functions primarily as a webinar information resource for our members. We also have more than a decade of experience producing and marketing webinars, so we have the most qualified team in the business.
We Tailor Your Webinar Campaign.
Are you looking to generate quality leads, re-qualify existing contacts, or increase your global reach? We know how to best position these priorities for a webinar and will tailor your campaigns accordingly.
Maximize Reach & Get Qualified Leads.
For each webinar, we narrowcast to your intended audience using our extensive database while using outreach tactics to find you an even larger qualified audience. Learn more.

Get Third-Party Positioning & Thought Leadership.
Today's most useful tool. Since the Xtalks sponsorship program is selective, hosting a webinar through Xtalks lends your organization thought leadership and added credibility
We Level the Playing Field for You.
Unlike a tradeshow, where larger budgets can have a larger impact, having a platform on Xtalks.com evens the playing field. As a SME, you get equal share-of-voice on Xtalks.com. Let your expertise be the focus of your efforts, and leave the rest to us.

Guaranteed Results with Outstanding Customer Service.
We guarantee our results and have an outstanding customer service team. We're able to identify and anticipate your needs, be flexible, dependable, and are attentive to every detail of your campaign. See our client testimonials.
What We Do for You
At Xtalks, our priority is to understand what motivates an industry professional to register for a webinar and pass the benefit of our expertise on to our Xtalks partners. After partnering with Xtalks, we'll take you through the complete life-cycle for each of your webinars:
1. Pre-Webinar Planning & Marketing
We go far and beyond what most media companies do for your webinars. Constructing & executing a marketing plan for your webinars is vital. That's why we provide guidance to ensure that your webinar content is positioned appropriately, and compliments your own marketing strategy.
Contact us to learn how we execute your
10-point integrated webinar marketing campaign.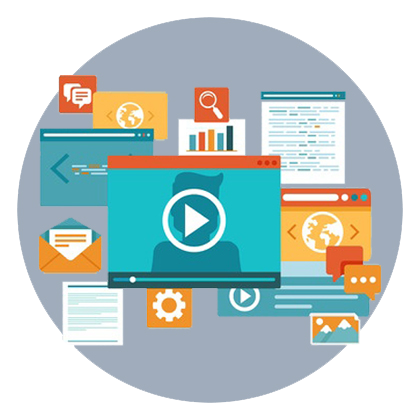 2. Live Webinar Hosting
We provide turnkey operational support to ensure Xtalks partners deliver a technically flawless and professional webinar. We take care of all details including:
The webtest: We prepare your team for the live webinar
Registrant reminders
Managing data collection & organization
Providing our webinar moderators for live broadcasts
Managing all technical details involved in production
Orchestrating a live Q&A with your presenter
3. Recorded Webinar Hosting & Marketing
Receiving a return on investment doesn't end after the live webinar is complete. Xtalks hosts and markets your recorded archive, post event, so you continue to develop and secure leads well after you've completed the webinar.
We provide links to your entire library of recorded events for free on each page dedicated to your recorded webinars. This way a webinar registrant has easy access to all of your events with one click.
4. Robust Reporting
We give you advanced webinar analytics reports for each event. Our custom reports will give you easy insights to identify your most promising prospects. You'll gain:
Customized webinar registration data
Live registrant information (including: questions asked, polling answers, and more)
Recorded webinar registration data
Want real-time reporting? Ask us for a list of our marketing platform integrations.
Learn how one of our clients uses Xtalks to facilitate their content marketing strategy
Xtalks has been very professional in enabling us to create a strong webinar performance, providing everything that is needed out of one hand.
Thomas Schulz, Head of Consumer Marketing, Constantia Flexibles
As an integral part of our marketing funnel, Xtalks has been helping Covance access an engaged audience of high-quality leads. Xtalks is a vital partner in our content distribution strategy.
Annie Garvey, Strategic Marketing Communications Project Manager, Covance, Global Shared Services
We're thrilled with what you did. You certainly helped us exceed targets. Xtalks certainly comes with my personal recommendation.
Kuno Van der Post, Senior VP, Business Development, OmniComm Systems
Being able to have somebody that you can work with to figure out the messaging, the core audience and really get the word out on your behalf, is really invaluable to me. Having Xtalks there to do that, has been extremely beneficial for us.
Keith Hoffman, Director of Marketing, Terso Solutions, Inc.
Xtalks has been an incredible partner in delivering very professional and highly effective webinars for PerkinElmer. With registration and attendance statistics well above industry standards, I'm excited to have found a knowledgeable partner who so efficiently helps us spread the word and deliver valued and targeted webinars on PerkinElmer's clinical analytics solutions. Rob Rittberg, Clinical Informatics, PerkinElmer Inc.
Rob Rittberg, MarCom Manager - Clinical Informatics, PerkinElmer Inc.
Want to know more? We are here to help.
Contact us today and learn more about how you can benefit from hosting a webinar for your organization.